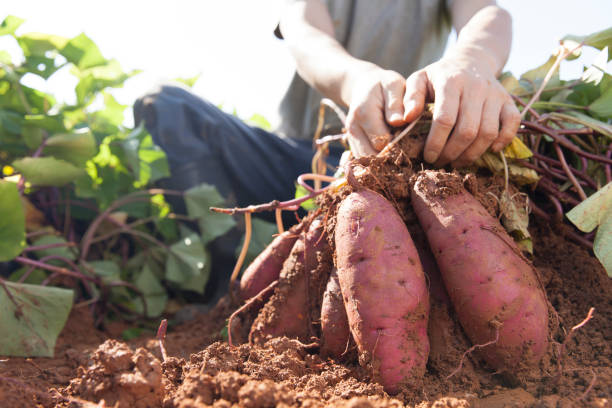 Our sweet potatoes are particularly popular among health-conscious consumers due to their high nutrient content and low glycemic index. With a growing demand for sweet potatoes in the market, we are committed to continuing to produce the highest quality sweet potatoes that meet the needs and expectations of our customers.
At Rush Farms, we use advanced technology and techniques to farm high-quality potatoes. Our approach involves a combination of our own production and partnerships with selected growers, who receive technical supervision and support. We use state-of-the-art machinery to carefully harvest and package our potatoes for maximum freshness and quality.
Butternut squash is one of the most popular winter-squash vegetables. Butternuts are annual long trailing vines. Botanically, it belongs to the Cucurbitaceae family of field pumpkins; probably originated in the Central American region.
Muskat is a type of pumpkin that is known for its nutmeg-like flavor, sweet taste, oval shape, and ribbed appearance, with beige-orange to cinnamon-orange flesh and spotted or striped skin.
Ginger is a spicy and aromatic root with a unique flavor that can add depth and warmth to both sweet and savory dishes, and is also known for its potential health benefits such as reducing inflammation and aiding digestion.
Carrots are a root vegetable that are crunchy, sweet, and packed with nutrients like beta-carotene, which can be converted into vitamin A in the body and provide various health benefits, including improved vision and immune function.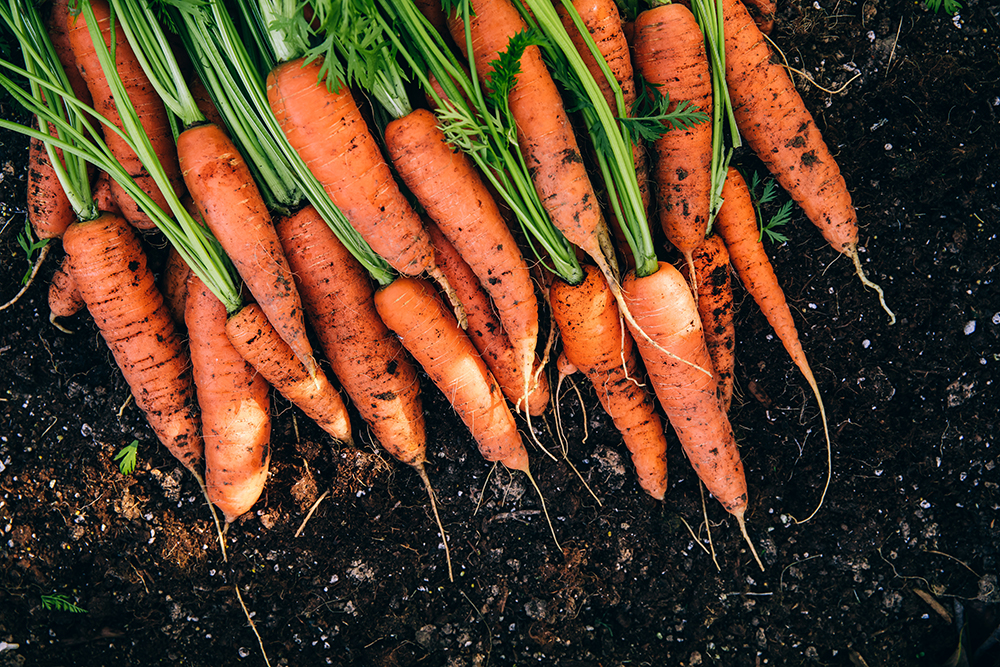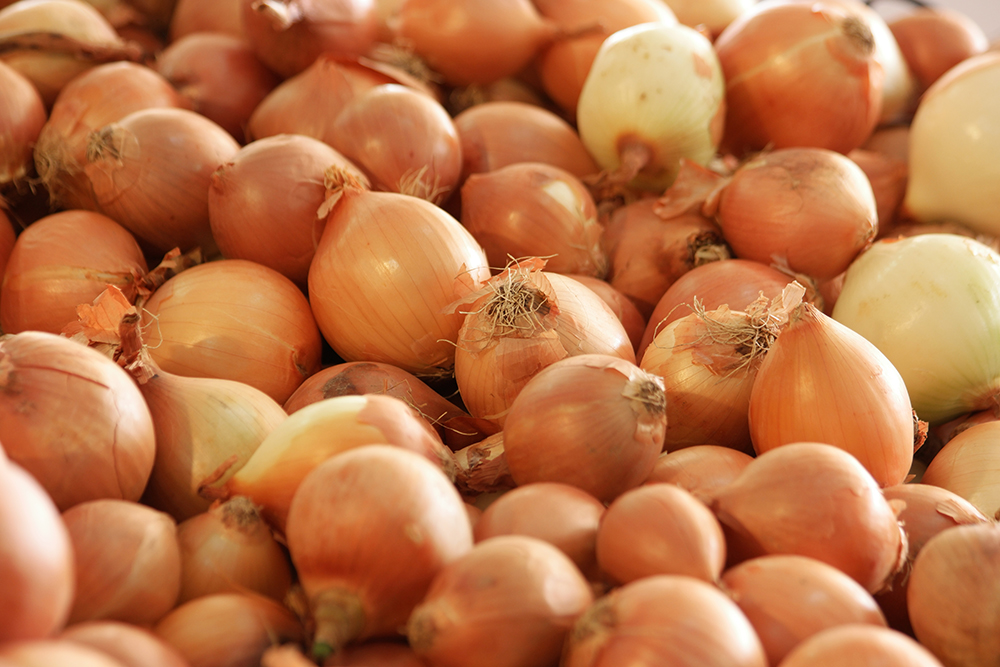 Onions are a versatile vegetable with a pungent flavor and distinctive aroma that can be used in a wide variety of dishes, ranging from soups and stews to salads and sandwiches.