At Rush Group, sustainability is a core value that we prioritize throughout our operations. At Fairfield Fresh, one of our subsidiaries, we take what would historically have been discarded as waste (usually because of issues of size or shape or superficial damage) and peel, cut and chip or cube it so that it is ready-prepped for the consumer. For example, we are using sweet potatoes that are outgrades from the supermarket packing line to process into frozen sweet potato fries. And we make chef-ready butternut squash cubes from wonky butternut that do not fit the specifications of the supermarket shelf.
We are proud to work with Fairfield Fresh and other partners who share our commitment to sustainability and responsible sourcing, and we will continue to prioritize these values in all aspects of our business.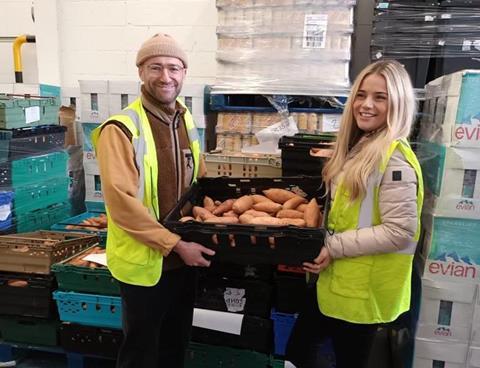 At Rush Group, we take pride in being involved with sustainability efforts, and our partnership with FareShare is just one example of our commitment to this cause. As a grower, packer, and processor of sweet potatoes, butternut squash, potatoes, and other root vegetables, we have been diverting surplus or off-specification vegetables to FareShare since 2019. 
Thanks to this partnership, we have successfully diverted 4 million meals' worth of produce to less fortunate people. By working with FareShare, we have been able to ensure that our surplus produce is not wasted and instead is sent to charities and groups that support people facing food insecurity. 
Our partnership has inspired us to find innovative ways to minimize food waste and put surplus vegetables to work throughout our supply chain. We are proud to be recognized as one of FareShare's 2022 Leading Food Partners, and we look forward to continuing our efforts to promote sustainability and make a meaningful impact on the lives of many.